Leather SLR Camera Strap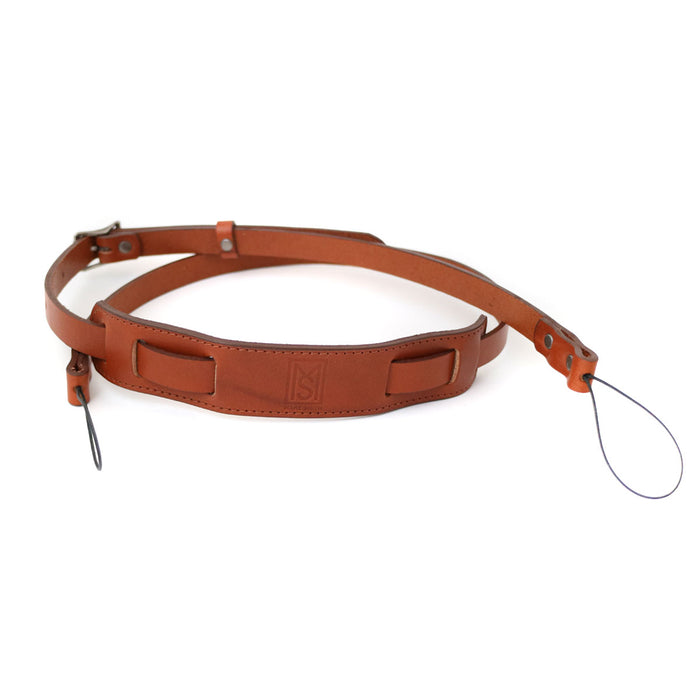 Time to throw out your dinky camera strap and swing this gem around your neck!  Our leather camera strap is handmade from top quality leather and is equipped with a stainless steel buckle so that you can adjust it to fit you just right. Whether you're an amateur photo taker or an ultra professional photographer, this will take your camera carrying experience to the next level... and you'll look quite strapping!
Features:
- Adjustable Strap
- Weather resistant leather
- Backed by the Make Smith Lifetime Guarantee (see details)
Dimensions and Size:
- Adjust from 43" to 49" in length
- Strap is 1/2' wide
Leather:
Premium wax-tanned bridle leather (Saddle Tan) or oil-tanned latigo leather (all other colors). Bridle leather and latigo leather are traditionally used in saddlery due to their strength and durability. This leather can take a beating and still last for years.
Embossing Instructions:
1. Add Monogramming to your shopping cart along with your desired leather item(s). Your order will reflect this added service during the checkout process.
2. During "Checkout" in the "Special Instructions" field type the 3 letters you would like us to emboss. For example, "M D J".  We only emboss in one font, all uppercase, with no punctuation.
3. Repeat these steps for each item being embossed.
4. We will follow up with you by reaching out with a phone call and/or an email to confirm the embossing details.