Single Pocket Card Sleeve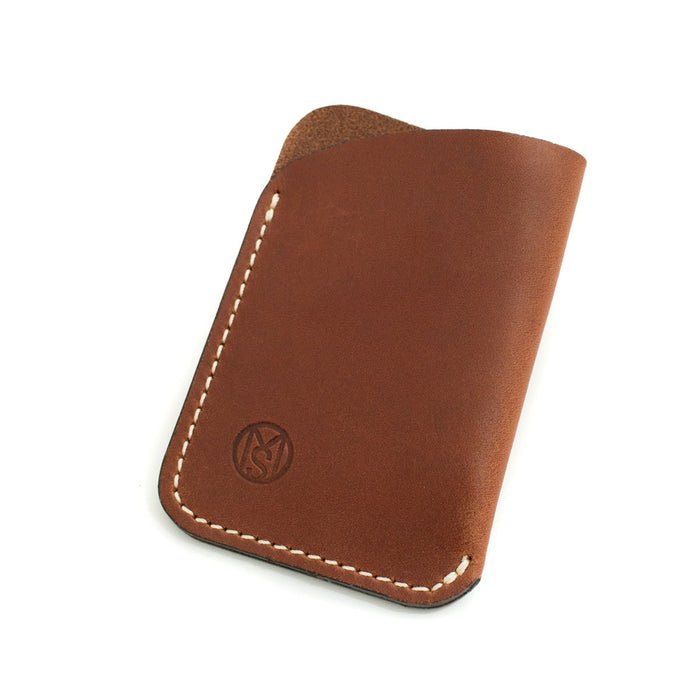 In this case, simple design is better. Our single pocket card sleeve is ideal for keeping business cards in shape, clean and unbent. Presentation is everything and protecting your business cards will help you make a lasting impression whether you're an entrepreneur or an up-and-coming Fortune 500 CEO. Custom embossing available.
Features:
- Single pocket
- Fits up to 8 credit cards and/or business cards
- Weather resistant leather
- Stitched with high strength nylon thread
- Backed by the Make Smith Lifetime Guarantee (see details)

Dimensions:
- 2 ¾ in. x 3 ¾ in.
Leather:
Full Grain Cattle hides 

Embossing Instructions:
Add the Embossing Item to you order. Then, During "CHECK OUT" in the "Special Instructions" field type the 3 letters you would like us to emboss. For example, "M D J".  We only emboss in one font, all uppercase, with no punctuation.