Zipper Tote - Medium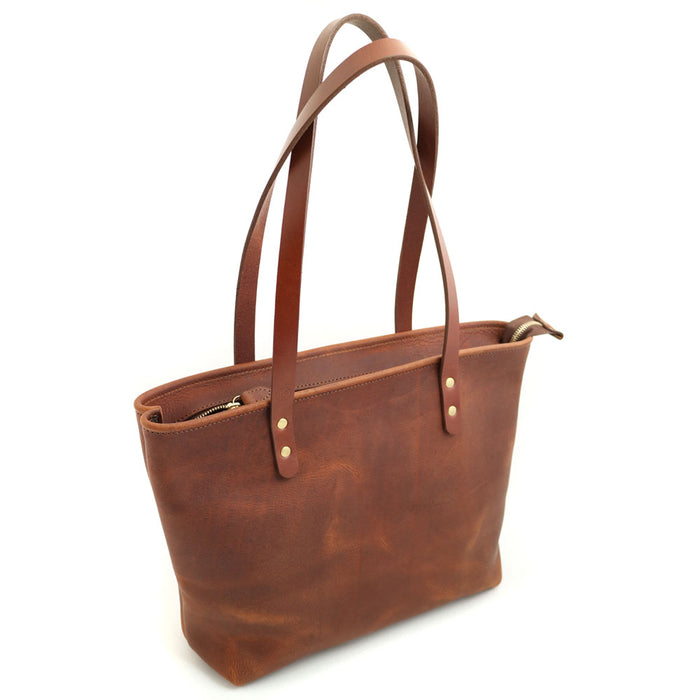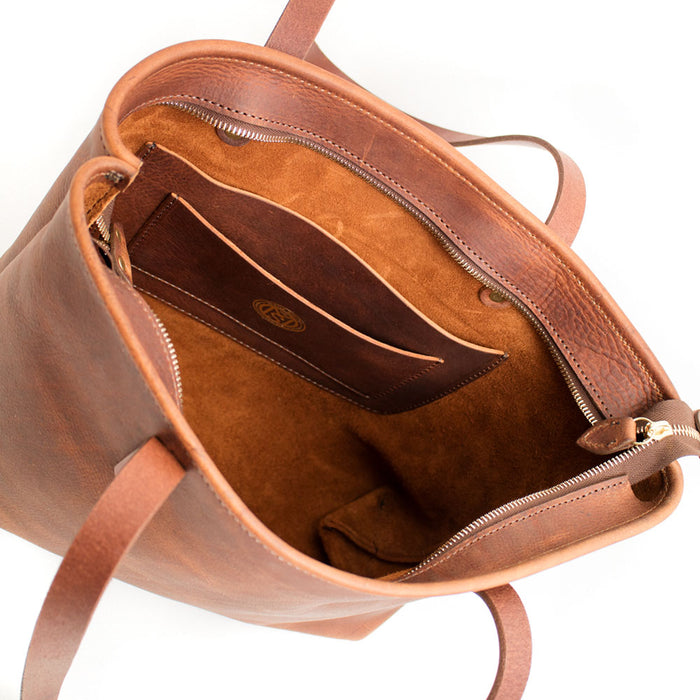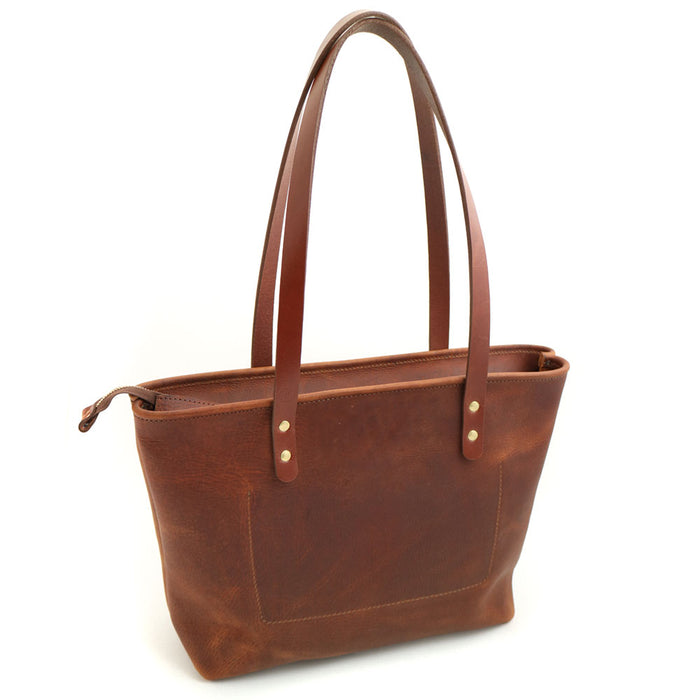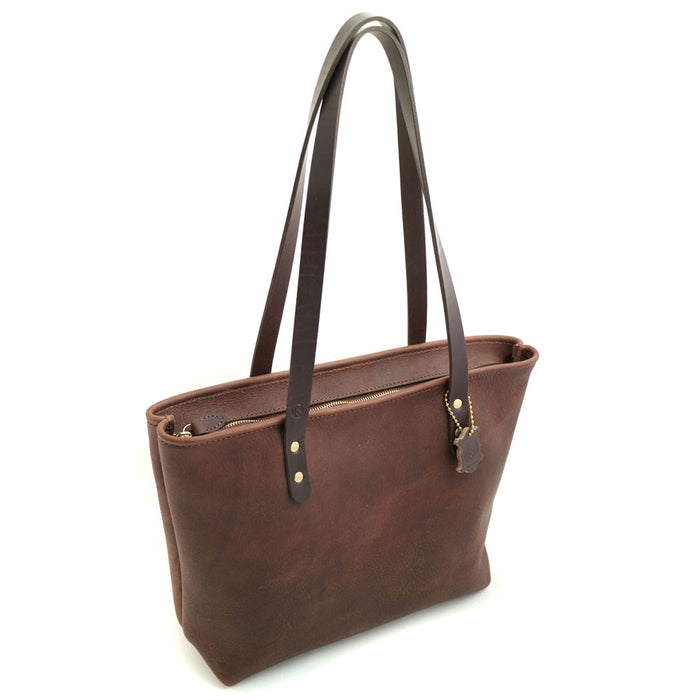 This stylish leather bag has all the wonderful features of our classic medium sized tote bag, but we added a super durable brass teeth zipper. These are the best zippers money can buy, made by the company Riri, this zipper has a wonderful quiet sliding action and is made from solid cast brass. Think of this tote as your  secure travel companion - with a zipper you can keep your belonging safe. You can fit your day to day stuff,  like your wallet, phone, and books, but also, we left some room for a camera or a bottle of wine (just sayin'). Don't forget, its not just practical... it's also ridiculously good looking. We think you'll be quite happy to spend your days with this tote!
Features:
- 2 internal pockets
- Soft and textured natural leather
- Super Sleek brass Riri  zipper
- Solid brass riveted handles for added strength
- Backed by the Make Smith Lifetime Guarantee (see details).
Dimensions:
- 14 inches long by 11 inches high and 4.5 inches wide
- Straps measure 28" total length

Bag Weight:  2lbs.
Embossing Instructions:
1. Add Monogramming to your shopping cart along with your desired leather item(s). Your order will reflect this added service during the checkout process.
2. During "Checkout" in the "Special Instructions" field type the 3 letters you would like us to emboss. For example, "M D J".  We only emboss in one font, all uppercase, with no punctuation.
3. Repeat these steps for each item being embossed.
4. We will follow up with you by reaching out with a phone call and/or an email to confirm the embossing details.