LARGE BILL FOLD WALLET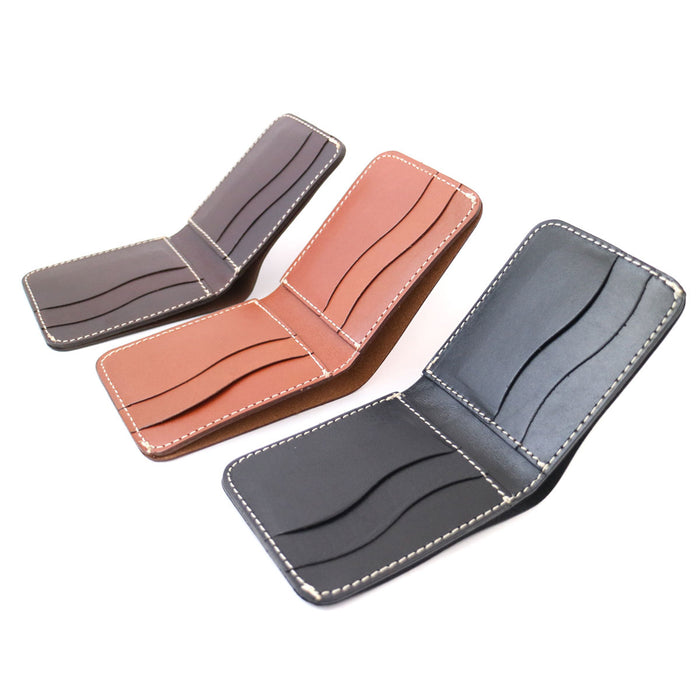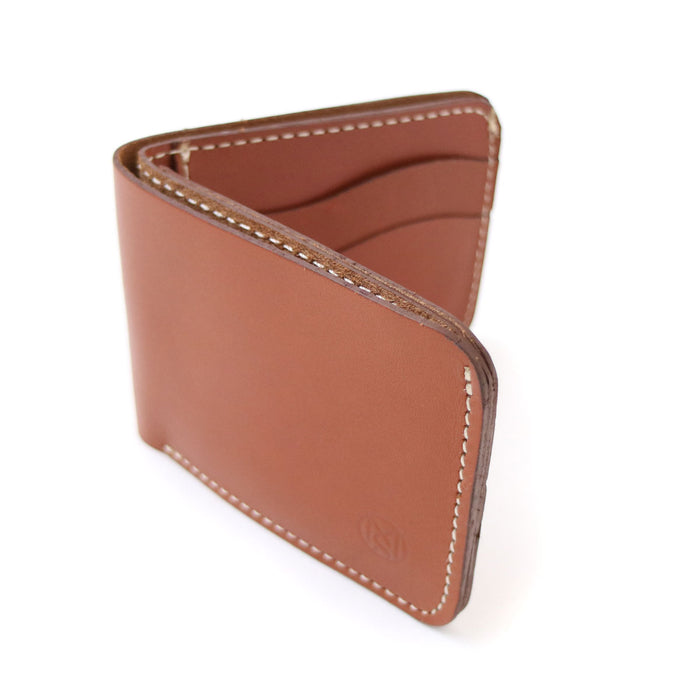 Our largest of the wallets, this bill fold leather wallet is strong, and built to last a lifetime. Made for the person who wants the function of a traditional wallet with a rustic, non-traditional look. It will have a similar capacity as a tri-fold wallet, and will be able to help around 16 cards, lots of cash and plenty of business cards.Each piece is hand-built from specially tanned cattle hides for durability and aging. 

Features:
- Large main pocket for bills
- Nicely fits 14-16 credit cards
- Extra pocket space behind pockets
- Weather-resistant leather
- Backed by the Make Smith Lifetime Guarantee (see details)
Dimensions:
- Closed - 4.5 in. x 3 ¼ in.
- Open - 9 in. x 3 ¼ in.
Leather:
Full Grain Leather Cattle Hide

Embossing Instructions:
1. Add Monogramming to your shopping cart along with your desired leather item(s). Your order will reflect this added service during the checkout process.
2. During "Checkout" in the "Special Instructions" field type the 3 letters you would like us to emboss. For example, "M D J".  We only emboss in one font, all uppercase, with no punctuation.
3. Repeat these steps for each item being embossed.
4. We will follow up with you by reaching out with a phone call and/or an email to confirm the embossing details.