Compact Zipper Wallet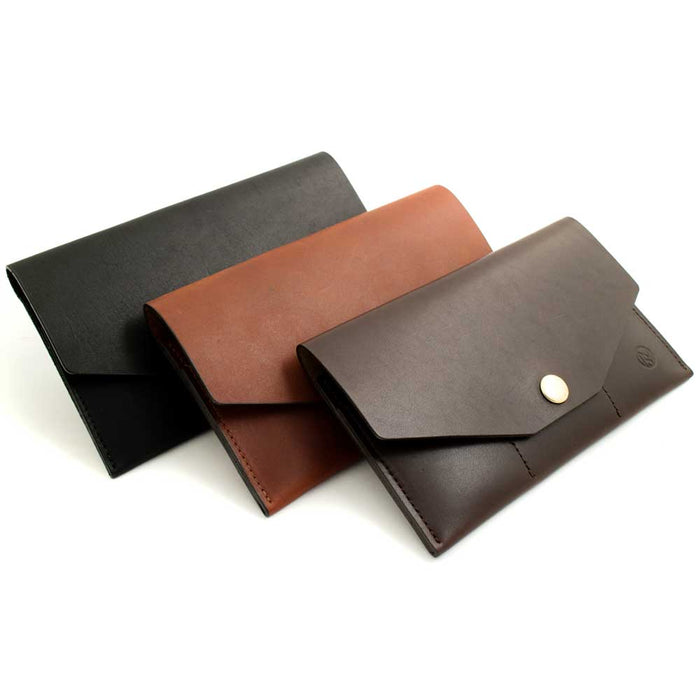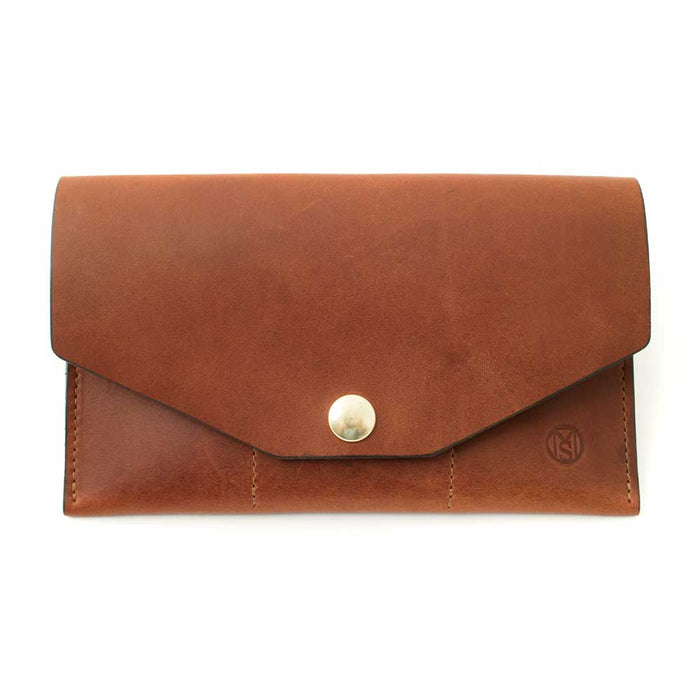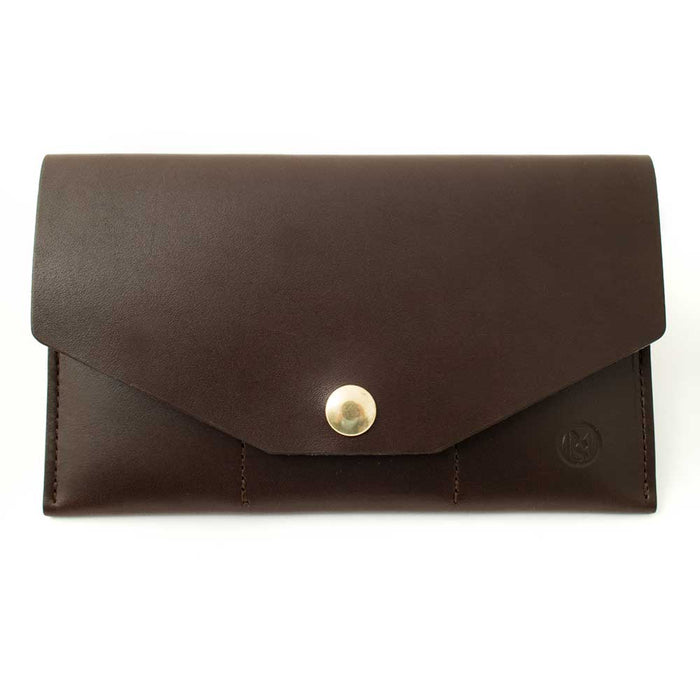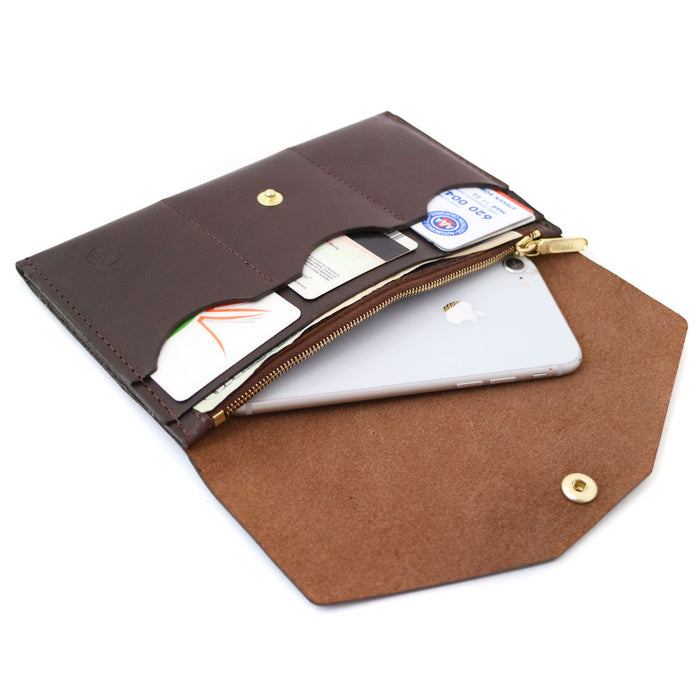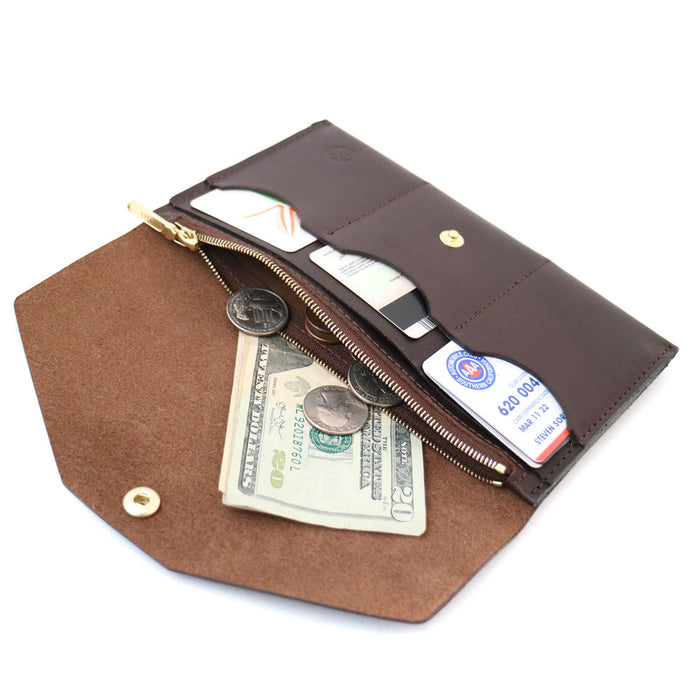 Our newest design has finally made it onto our shelves and probably into your pocket. This Wallet is a compact and elegant carry-all, made out of our rustic US vegtan leather. But this wallet isn't just something to store your cards in, it's so much more...With three generous credit card sleeves and a cash pocket, it fits all the essentials, even your cellphone! Take this bad boy out for a spin and slip it into your purse or back pocket.
Additional Features:
- Three large main pockets (can fit some iPhones)
- 3 credit card sleeves (nicely fits 6-12 credit cards)
- Easy to use brass snap enclosure
- Zipper middle pocket for coins, large bills etc. 
- Backed by the Make Smith Lifetime Guarantee (see details)
Dimensions:
- Closed: 7.5 in. x 4.5 in.
- Open: 7.5 in. x 8.5 in.
Leather:
Full grain vegetable tanner leather
Embossing Instructions:
1. Add Monogramming to your shopping cart along with your desired leather item(s). Your order will reflect this added service during the checkout process.
2. During "Checkout" in the "Special Instructions" field type the 3 letters you would like us to emboss. For example, "M D J".  We only emboss in one font, all uppercase, with no punctuation.
3. Repeat these steps for each item being embossed.
4. We will follow up with you by reaching out with a phone call and/or an email to confirm the embossing details.