Leather Journal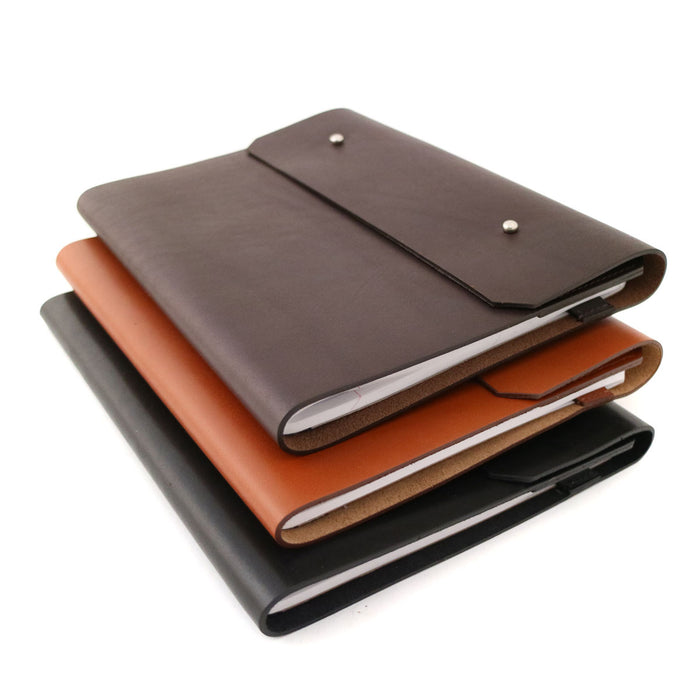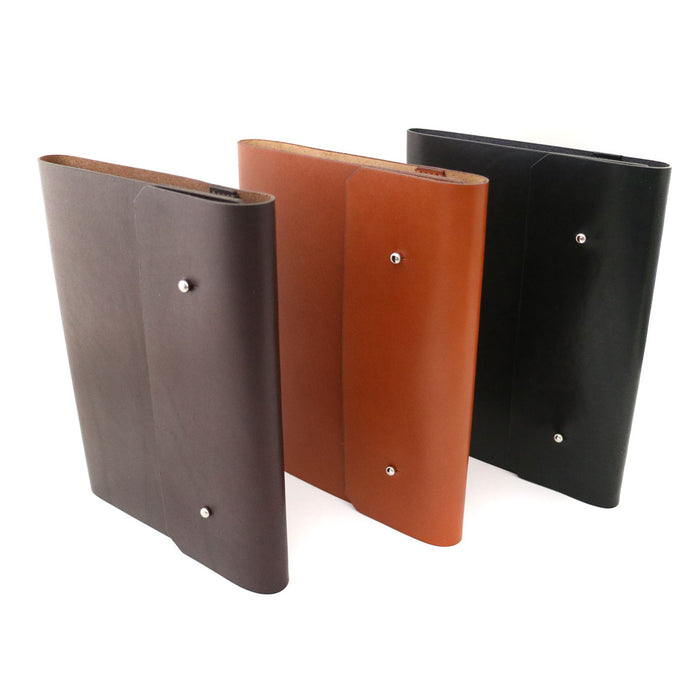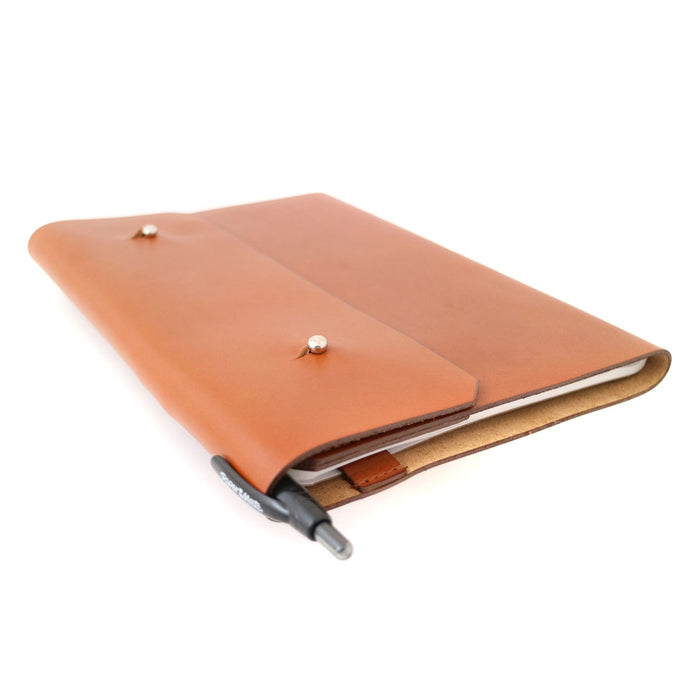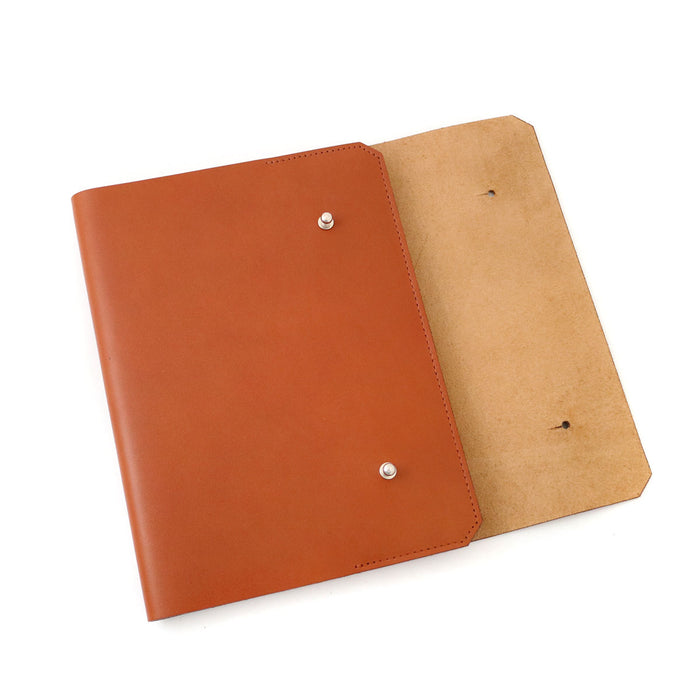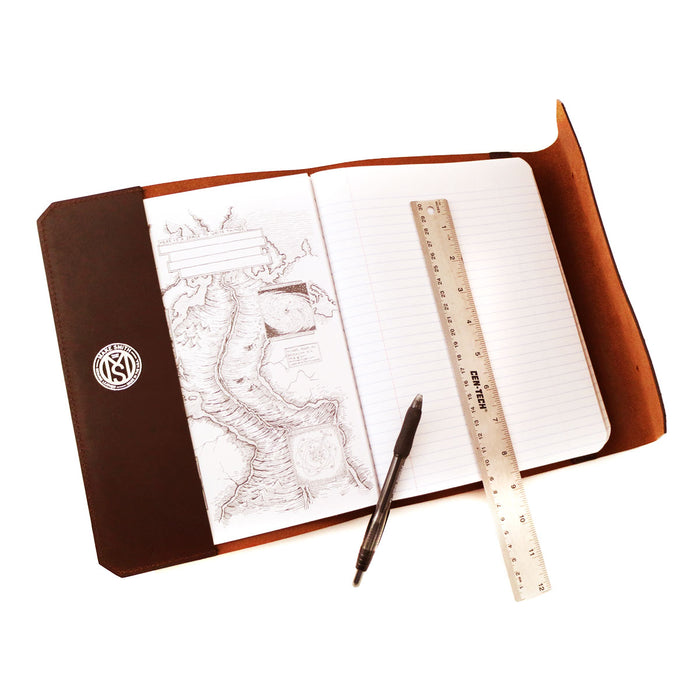 Never forget an idea, make sure you write it down! Journaling is a really great way to process all of your creative thoughts. Our idea is to create a classic, clean but old world style leather bound journal that has the ability for refillable paper. 
Note Worthy: One of the best things about this piece is that the journals can be found at most drug stores, books stores and/or ordered online from Amazon, because they are an educational industry standard size.
Features:
- Nicely fits standard decomposition books
- Stitched with high strength nylon thread
- Weather-resistant leather
- Backed by the Make Smith Lifetime Guarantee (see details)
Dimensions:
- 10.5 inches by 8.25 inches
Leather:
Full Grain Leather Cattle hides. Please note: As leather is a natural material, each piece varies slightly in texture and color.

Embossing Instructions:
1. Add Monogramming to your shopping cart along with your desired leather item(s). Your order will reflect this added service during the checkout process.
2. During "Checkout" in the "Special Instructions" field type the 3 letters you would like us to emboss. For example, "M D J".  We only emboss in one font, all uppercase, with no punctuation.
3. Repeat these steps for each item being embossed.
4. We will follow up with you by reaching out with a phone call and/or an email to confirm the embossing details.